About Company
Your Trendy and Trustworthy Developer
Fong Yuan (M) Sdn Bhd is a property development company in East Malaysia backed by an experienced and professional team. We are on a rapid track to build a solid reputation by developing landmark projects that provide quality homes for every echelon of society.
Our company is committed to complete all our projects with our signature focus on bold innovative designs, fresh lifestyle concepts, best quality craftsmanship & workmanship, timely delivery and good after-sales-service. We believe in providing you the ultimate living conditions for your prefect lifestyle.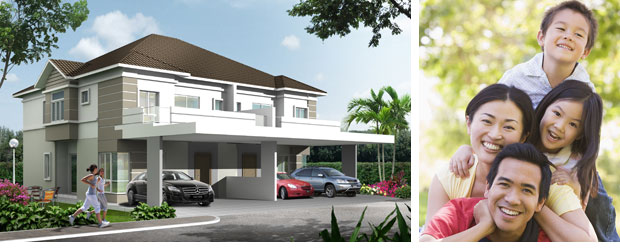 CURRENT PROJECT
Your Unique Living Experience
Our maiden project Taman Bukit Indah, Precinct One, is a premium housing project that will provide you with a home for a healthy and prosperous living. Located in a bustling area surrounded with all the basic amenities, it consists of 30 units of 2 Storey Semi-Detached and 56 units of 1 Storey Semi-Detached houses.
You are just a few minutes away from Keningau Golf Club and Keningau Sports Center. Other basic amenities such as schools, shopping areas, religious establishments and etc can be found in this neighborhood too. All these provides for a convenience and quality living for you and your family.
Your Secret Garden of Happiness
Experience the sights, sounds, and smells of nature when you wake up each morning. Indulge yourself in the healthy living greeneries in the neighbourhood together with bird songs that fill the air. Take in the cool and fragrant mountain breeze that calms the soul and rejuvenates the mind. Come home each day to your private living space entirely made for you and your loved ones.
Our designs offer every imaginable sensibility, convenience with ease and all the comforts of home. You will not stop enjoying each new day living in Taman Bukit Indah, Precinct One.
Your Peace of Mind
When it comes to quality of craftsmanship & workmanship, it is our practice to provide you with the best possible. It is our obligation for timely delivery of our houses and also providing superior customer service. We do not compromise on any level as your satisfaction is our ultimate goal.
With Fong Yuan (M) Sdn Bhd, every detail in our residential property development has been meticulously and thoughtfully designed to ensure that your every single day is most enjoyable and entirely liveable. Come and let us share with you the iconic way of life.